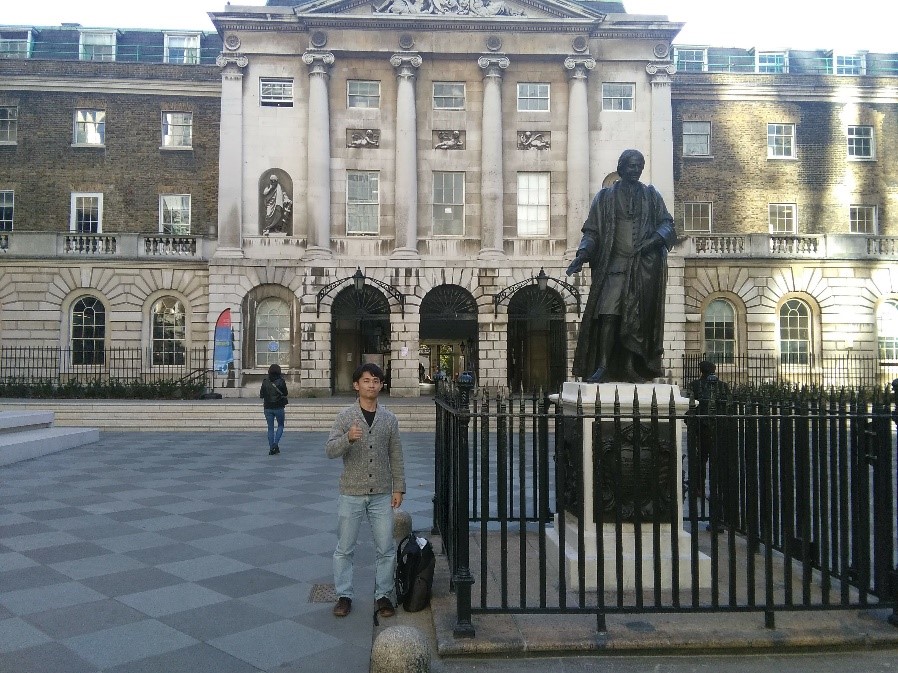 Yoshiki Tsuchida from Nagoya University in Japan recently visited the UK and CAIPE organised a study tour for him.  Here is his story from his visit.
YOSHIKI TSUCHIDA
(Physiotherapist / Nagoya university Graduate school of Medicine (Master) / Japan)
I stayed in London and Norwich for a week to study healthcare system in the UK and interprofessional education/work (IPE/IPW). CAIPE provided me the study plan to visit King's College London, an inpatient hospital, Norwich Medical School and a GP clinic. I met a number of professionals and discussed with them about the way how to cooperate between different professionals and organizations. In addition, I could observe actual IPW scenes.
Especially, the conference was surprising for me because each professional discussed on an equitable basis. The discussion was not only active, positive and smooth, but also harmonious and calm. The information was always shared through a monitor during conference, and the care plan was improved at the same time. That was good example why IPW is necessary to enhance the efficiency and effect of daily care.
If you want to know how you can improve skills of IPW, I recommend you contact with CAIPE. CAIPE members have a lot of knowledge about IPE, rich environment to implement IPE and international connections. Although I stayed for only a week, I could meet many people who are specialist of IPE.  All people supported me friendly and kindly with big hospitality. They taught me why collaboration between professionals is necessary, how I should cooperate other professionals and organizations and how I can continue to study about IPE/IPW.
My study travel in the UK was very amazing and helpful thanks to CAIPE. CAIPE will help you if you want to study about healthcare system and IPE/IPW out of your home country. It will be useful for you to improve your skill and make your work better.
Are you interested in an IPE study tour of UK Universities and/ or practice locations ?  We can help to co-ordinate your trip and introduce you to the right people and places.  We charge an administrative fee of £100.
In return you will have a bespoke programme with all the contact details at each university/ practice location and travel and accommodation suggestions for each place.
If you are interested in visiting or just want more information please complete the enquiry form below and we will contact you to discuss this further.