The Centre for the Advancement of Interprofessional Education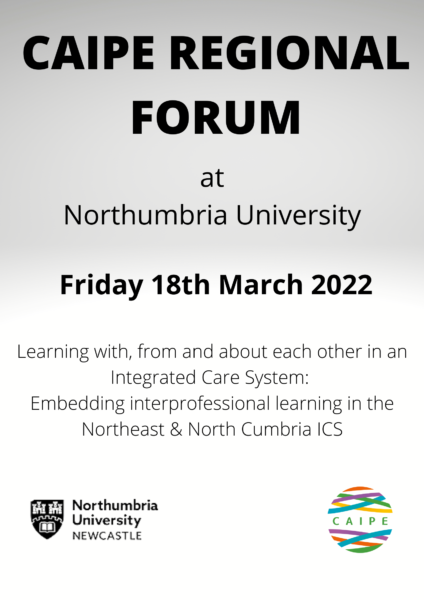 Collaborative practice through learning together to work together

CAIPE is a community of practice whose members are dedicated to a collaborative future.
Membership of CAIPE provides access to a range of resources and activities and can be Individual; Student; Corporate or Service User and Carer.
CAIPE supports students, educators, practitioners, researchers and users of services inviting those who opt to be its members to:
Engage in mutual support;
Access online interprofessional national and international resources through publications including the Journal of Interprofessional of Care;
Contribute to CAIPE's work through its Working Groups;
Respond with CAIPE to opportunities to influence policy and practice;
Access funding opportunities.
CAIPE works with likeminded organisations to further these objectives at home and abroad
It is one of a growing number of networks confederating in Interprofessional.Global which subscribes to the same ideals worldwide and oversees the biennial All Together Better Health (ATBH) conferences. 
Interprofessional.Global includes representatives from regional and emerging networks across the world. Regional Networks: Africa (AfriPEN); Australasia (AIPPEN); Canada (CIHC); India (IndIPEN); Japan (JAIPE and JIPWEN); Scandinavia (NipNet); South & Central America and Caribbean (REIP); United Kingdom (CAIPE) and United States of America (AIHC). Emerging Networks: Arabic Speaking Countries; Asia Pacific (APIPECnet) and German Speaking Countries (Do.IP).
Interprofessional.Global oversees promotion and planning for the biennial All Together Better Health (ATBH) conferences hosted by institutions worldwide.