Executive Members
PRESIDENT
Hugh Barr, MPhil, Ph.D., Hon DSc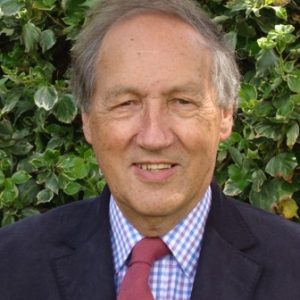 A CAIPE member since 1990 initially engaged in joint projects with the University of Nottingham before being appointed to the Council, then serving as its Chair and currently President advising and assisting the Board. His previous career profile was in probation, criminology with the Home Office Research Unit, the voluntary sector of prison aftercare and as an Assistant Director of the then Central Council for Education and Training in Social Work (CCETSW).
He is an Emeritus Editor or the Journal of Interprofessional Care, Past President, the General Practice and Primary Care Section of the Royal Society of Medicine, Emeritus Professor in Interprofessional Education and Honorary Fellow, University of Westminster. He has held visiting chairs in interprofessional education at various times during the past 25 years at the following universities: Curtin (Australia), Kings College London, Kingston with St George's London, Nottingham, Otago (New Zealand), Suffolk and Tokyo Metropolitan (Japan) offering longstanding support for faculty development in the Nordic countries especially Finland with Oulu University of Applied Sciences.
CHAIR
Richard Pitt, M.Phil, BA(Hons), Dip. N (Lond), Cert.Ed, FET Cert, RGN, RMN, FHEA.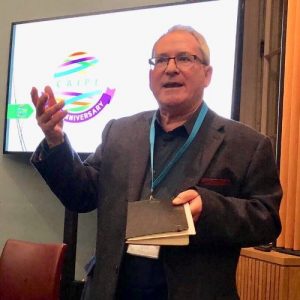 In September 2015 Richard took early retirement from the University of Nottingham and NMC Registration following a varied and distinctive 41 year career in nursing and higher education. From 2013 he was BSc Nursing Course Lead for over 1550 students, leading and coaching 3 deputies in the development, coordination and delivery of the course.  He was Director of Interprofessional Learning for the Faculty of Medicine and Health Sciences, University of Nottingham (UK) from 2008 until his retirement.
An active CAIPE member since 1997 in June 2014 appointed Vice Chair for CAIPE and June 2017 elected Chair. He promotes quality collaborative practice through CAIPE with: PSA; Regulatory; Professional Bodies; HEI's; Public, National and International organisations; WHO; NHS Bodies- HEE; PHE; NHSE; NHSS.
Richard is experienced in: Leadership; Facilitation of Learning; Group work; Workshops; Interprofessional Education & Learning; Collaborative Practice; Team building & working; Interviewing; Teaching; and Managing meetings. He has attended many national and international conferences presenting on IPE and has a number of publications. Contact: Richard.Pitt@caipe.org
VICE CHAIRS
Dr Sundari Joseph. PFHEA PhD BSc Nursing RNT DipHV RN

Sundari is a Nurse Educator, and was the IPE lead 2008-13 at Robert Gordon University, Aberdeen and currently involved as Research Degrees Coordinator, Sundari has served several terms of office on the CAIPE Board and since 2017 has been Vice Chair. She is Secretary to the World Coordinating Committee and lead for the International Task Group and member of the Research Group. Sundari has IPE research interests in Curriculum Development, Clinical Skills, Inter- Agency collaboration; Diversity and Internationalisation in IPE and IPW.
Dr Maggie Hutchings. PhD, MA, BA, Cert Ed, PG Cert Research Supervision, PFHEA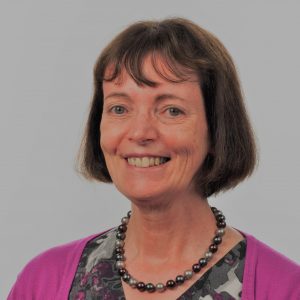 Maggie is Associate Professor, Head of Education and Professional Practice, Department of Social Sciences and Social Work, Faculty of Health and Social Sciences, Bournemouth University. She has served one term on the CAIPE Board and appointed Vice Chair in 2017. Maggie serves on the following CAIPE groups: Research Group, Policy & Consultation Group, Routledge Collaborative Practice Publications.
Her IPE research interests are in Practice-based and professional education, interprofessional learning, technology enhanced learning, humanising care and lifeworld-led approaches, critical theory, creative methodologies, narrative research, photo-elicitation, and widening participation.
TREASURER
Pat Bluteau – MA, BA(Hons), RMN, PGCert Research & Evaluation, Cert Ed, Dip Counselling. FHEA, MBACP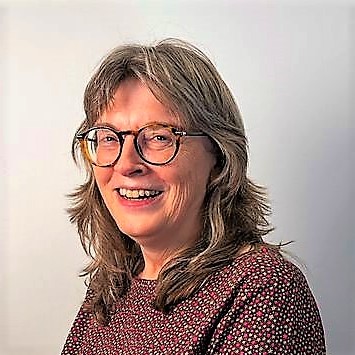 Pat is an Associate Head of School – Quality & Accreditation in the School of Nursing, Midwifery & Health, Faculty of Health and Life Sciences, at Coventry University. She joined the CAIPE Board in 2013 and was appointed Treasurer in 2017. Pat has been actively involving in leading IPE at Coventry University since 2002. During her time with CAIPE Pat has served on the following CAIPE groups: Student, Service User & Carer, Marketing & Promotion, and is currently active in the IPE national standards.
Her IPE research interests concentrate on the challenges and opportunities of designing, developing, implementing, and evaluating interprofessional education in pre-registration health and social care professional courses, online interprofessional education, digital resilience, practice based interprofessional activity and discourse analysis.