The CAIPE Board 2020 - 2021
PRESIDENT
Hugh Barr, MPhil, Ph.D., Hon DSc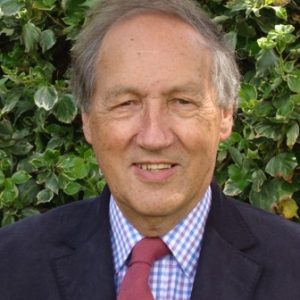 A CAIPE member since 1990 initially engaged in joint projects with the University of Nottingham before being appointed to the Council, then serving as its Chair and currently President advising and assisting the Board. His previous career profile was in probation, criminology with the Home Office Research Unit, the voluntary sector of prison aftercare and as an Assistant Director of the then Central Council for Education and Training in Social Work (CCETSW).
He is an Emeritus Editor or the Journal of Interprofessional Care, Past President, the General Practice and Primary Care Section of the Royal Society of Medicine, Emeritus Professor in Interprofessional Education and Honorary Fellow, University of Westminster. He has held visiting chairs in interprofessional education at various times during the past 25 years at the following universities: Curtin (Australia), Kings College London, Kingston with St George's London, Nottingham, Otago (New Zealand), Suffolk and Tokyo Metropolitan (Japan) offering longstanding support for faculty development in the Nordic countries especially Finland with Oulu University of Applied Sciences.
CHAIR
Richard Pitt, M.Phil, BA(Hons), Dip. N (Lond), Cert.Ed, FET Cert, RGN, RMN, FHEA.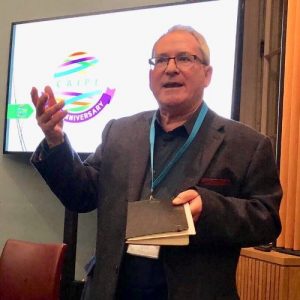 In September 2015 Richard took early retirement from the University of Nottingham and NMC Registration following a varied and distinctive 41 year career in nursing and higher education. From 2013 he was BSc Nursing Course Lead for over 1550 students, leading and coaching 3 deputies in the development, coordination and delivery of the course.  He was Director of Interprofessional Learning for the Faculty of Medicine and Health Sciences, University of Nottingham (UK) from 2008 until his retirement.
An active CAIPE member since 1997, in June 2014 he was appointed Vice Chair for CAIPE and in  June 2017 elected Chair. He promotes quality collaborative practice through CAIPE with: PSA; Regulatory; Professional Bodies; HEI's; Public, National and International organisations; WHO; NHS Bodies- HEE; PHE; NHSE; NHSS.
Richard is experienced in: Leadership; Facilitation of Learning; Group work; Workshops; Interprofessional Education & Learning; Collaborative Practice; Team building & working; Interviewing; Teaching; and Managing meetings. He has attended many national and international conferences presenting on IPE and has a number of publications. Contact: Richard.Pitt@caipe.org
VICE CHAIRS
Dr Sundari Joseph. PFHEA PhD BSc Nursing RNT DipHV RN

Sundari is a Nurse Educator, and was the IPE lead 2008-13 at Robert Gordon University, Aberdeen and currently involved as Research Degrees Coordinator, Sundari has served several terms of office on the CAIPE Board and since 2017 has been Vice Chair. She is Secretary to the World Coordinating Committee and lead for the International Task Group and member of the Research Group. Sundari has IPE research interests in Curriculum Development, Clinical Skills, Inter- Agency collaboration; Diversity and Internationalisation in IPE and IPW.
Dr Maggie Hutchings. PhD, MA, BA, Cert Ed, PG Cert Research Supervision, PFHEA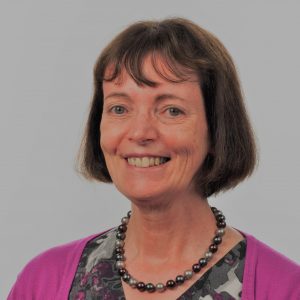 Maggie is Associate Professor, Head of Education and Professional Practice, Department of Social Sciences and Social Work, Faculty of Health and Social Sciences, Bournemouth University. She has served one term on the CAIPE Board and appointed Vice Chair in 2017. Maggie serves on the following CAIPE groups: Research Group, Policy & Consultation Group, Routledge Collaborative Practice Publications.
Her IPE research interests are in Practice-based and professional education, interprofessional learning, technology enhanced learning, humanising care and lifeworld-led approaches, critical theory, creative methodologies, narrative research, photo-elicitation, and widening participation.
TREASURER
Pat Bluteau MA, BA(Hons), RMN, PGCert Research & Evaluation, Cert Ed, Dip Counselling. FHEA, MBACP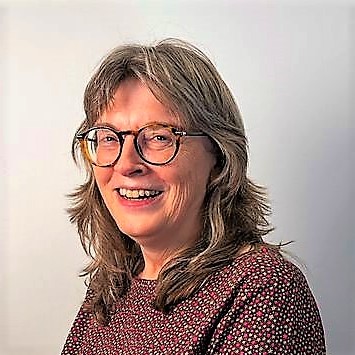 Pat is an Associate Head of School – Quality & Accreditation in the School of Nursing, Midwifery & Health, Faculty of Health and Life Sciences, at Coventry University. She joined the CAIPE Board in 2013 and was appointed Treasurer in 2017. Pat has been actively involving in leading IPE at Coventry University since 2002. During her time with CAIPE Pat has served on the following CAIPE groups: Student, Service User & Carer, Marketing & Promotion, and is currently active in the IPE national standards.
Her IPE research interests concentrate on the challenges and opportunities of designing, developing, implementing, and evaluating interprofessional education in pre-registration health and social care professional courses, online interprofessional education, digital resilience, practice based interprofessional activity and discourse analysis.
BOARD MEMBERS
Laura Chalmers   RGN  RNT  BA   MSc.  FHEA  PG Cert.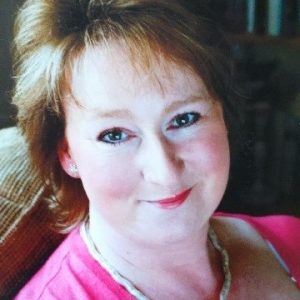 Laura is the academic lead for Interprofessional Learning (IPL) at Robert Gordon University in Aberdeen. Laura worked extensively in intensive care as a nurse then as an educator and specialised in secondary transport of the critically ill.
Laura leads a team of dedicated academic colleagues including those from the medical school at University of Aberdeen. Students from 10 and soon to be 14 professions come together throughout their undergraduate programme and learn through innovative simulation programmes in practice, low fidelity case based workshops, team working and shared modules. Laura is leading the wider integration of IPL in Aberdeen with a shared goal of preparing collaborative ready graduates. Laura is driven to fully integrate overt and measurable interprofessional learning at RGU.
Laura has presented at several national and international conferences on a `Hearts and Minds` approach to IPL and on disruptive simulation techniques for IPL in practice. Her research interests include immersive simulation, values based practice and emotional intelligence/resilience in health and social care.
Veronica O'Carroll. PhD, MSc, PGCertHE, BA (Hons), RGN, FHEA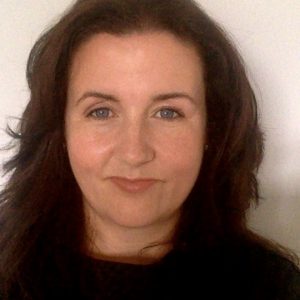 Veronica O'Carroll is a Lecturer and Registered Nurse (Adult) in the School of Medicine, University of St Andrews.  Since 2009, she has been involved in the design and implementation of interprofessional education (IPE) and interprofessional research in the academic and practice learning environment.  She is a Board Member of the UK Centre for the Advancement of Interprofessional Education (CAIPE) and is the co-lead of CAIPE's research group.
Professor Alison Machin. PhD MSc PGCE BSc(Hons) DPSN RHV RGN FHEA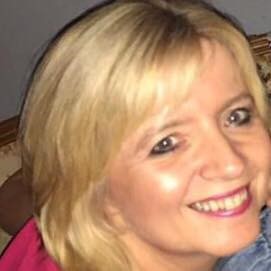 Alison is Professor of Nursing and Interprofessional Education and Head of the Department of Nursing, Midwifery and Health, Faculty of Health and Life Sciences, Northumbria University; a large Department of 152 staff and 3000 students. She is also currently the Northumbria strategic lead for a high profile, international nurse education collaborative venture in Malta. Alison has a large portfolio of Doctoral research supervision and is an experienced PhD examiner. She is also an Associate Editor with the Journal of Interprofessional Care and actively involved with CAIPE, the Centre for the Advancement of Interprofessional Education. Alison joined Northumbria University in 1999 as a Senior Lecturer in adult nursing. In 2003 she was appointed as Director of Interprofessional Education, with Principal Lecturer responsibility for the strategic development of interprofessional education across health and social care pre-registration programmes. Alison also played a lead role in a national DoH funded initiative to embed service improvement learning into pre-registration health curricula.  She has led Post Graduate taught programmes in public health, enhancing the learning experience of both UK and international students. Prior to joining the University she worked for 11 years as a Registered Nurse and as a Health Visitor supporting the health and wellbeing of individuals, families and communities. Her research interests include: interprofessional education; nursing and healthcare collaborative workforce development; health visiting; and public health; using qualitative methodologies including grounded theory.
Dr Nichola McLarnon. BMedSc(Hons) PgC PhD MChS FHEA FCPodMed FFPM RCPS (Glas)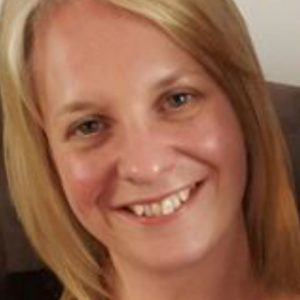 Associate Dean Learning Teaching & Quality, Glasgow Caledonian University.  Nichola has worked at Glasgow Caledonian University for a number of years and her current roles are that of Associate Dean Learning Teaching and Quality for the School of Health and Life Sciences and Strategic Lead for Interprofessional Education.  Nichola has been involved in the development and delivery of interprofessional education (IPE) within the University for the past 10+ years.  Nichola successfully led the review and reapproval of the School's IPE Framework (approved in 2014) encompassing all of the allied health, nursing and social work programmes - which received a number of commendations for its distinctiveness and innovation from both regulatory and professional bodies. Additionally, Nichola has been integrally involved in the delivery and assessment of interprofessional education at GCU, having successfully led interprofessional modules, delivered to 1000+ students per year, across two institutions, 16 disciplines and by 20+ facilitators per trimester.  Nichola has acted as an External Examiner for and has successful supervised/ is supervising a number of ProfDs/ PhDs in the area of interprofessional education.  As an institution, GCU hold CAIPE corporate membership, for which Nichola is the named IPE Champion/ contact.
Having been instrumental in the leadership/delivery of IPE within the University she has presented at a number of national and international conferences, including All Together Better Health conferences in Japan 2012 and Pittsburgh 2014 and network meetings, sharing good practice and innovative pedagogical approaches to IPE.  Nichola was a member of the development team for the inaugural Scottish Health and Social Care Team Challenge (SHSCTC) in 2014, successful co-led the second SHSCTC at Glasgow Caledonian University in April 2016.
As a CAIPE Board member Nichola is engaged in the CAIPE Workshops and Consultancy;  and Scotland Representation.
Emma Smith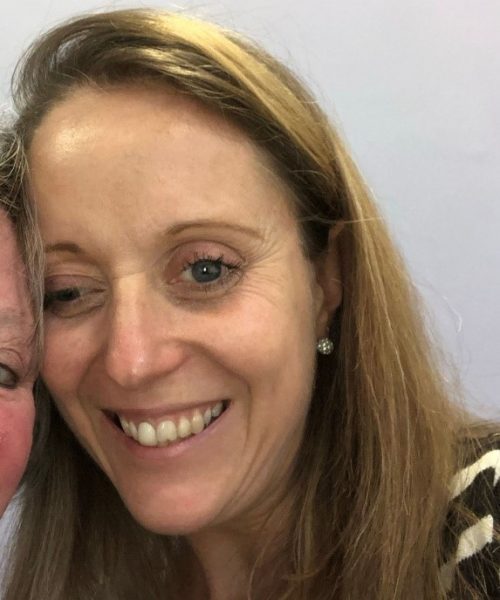 Emma is an ex service user and currently out of practise speech and language therapist- SLT. Emma became a service user following an RTA in 2002 close to SLT degree completion. Her recovery from significant injuries utalised a plethora of professionals and interprofessional working.
Emma has a passion for IPE working and has been actively involved with the development of it as a service user representative, with Leicester and De Montfort Universities medical, health and social schools since 2008. Developing use and understanding of IPE with current and future professionals. She is an ambassador for the University of Leicester's medical patient Carer Group.
Emma feels the service user is key and an essential part of the team. Emma has worked with CAIPE at presentations and workshops, and through online conversations. She was a co-opted service user representative member on the board of CAIPE in 2016, and a board member since 2018.
Dr Andreas Xyrichis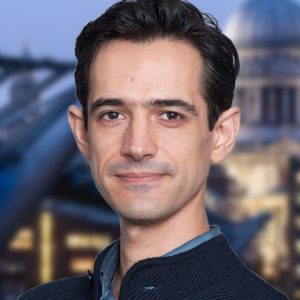 Andreas Xyrichis is an academic researcher and Senior Lecturer at the Florence Nightingale Faculty of Nursing, Midwifery & Palliative Care at King's College London. He has held clinical, research and policy posts in London and Brussels; and his training has been in nursing, research methodology, health policy and sociology. He holds a BSc, a MSc and a PhD all from King's.
Andreas is passionate about interprofessional healthcare practice, education and research. His work is supported by the National Institute for Health Research and investigates interprofessional practice interventions for patient safety and quality improvement, specifically in the clinical setting of the intensive care unit. Andreas has been a Fellow of the Higher Education Academy UK since 2013, an Associate Editor for the Journal of Interprofessional Care since 2015 and a CAIPE Board Member since 2018.
Juan-Jose Beunza, MD, PhD, SM1, MMed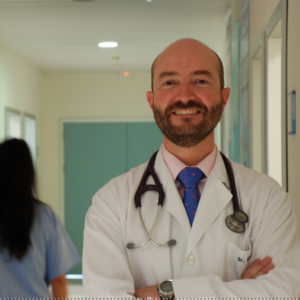 Medical doctor especialized in Internal Medicine and in Tropical Medicine, with a PhD in Cardiovascular and Nutrition Epidemiology (SM1 at Harvard T.S. Chang School of Public Health). Special interest on machine learning, artificial intelligence and Rstats applied to health.
Currently Full Professor of Public Health and Interprofessional Education at the School of Biomedical and Health Sciences, Universidad Europea de Madrid. Founder, and currently co-director, of the IPE Program of the same School. Visiting professor of the Universidad de Navarra (Pamplona, Spain) and of the Universidad Internacional de Cataluña (Barcelona, Spain).
Member of the Board of Directors of CAIPE and part of the international group.
Member of the editorial board of the Journal of Interprofessional Care.
Member of the IMPULS research team.
Close collaborator with PAHO/WHO and the Ministry of Health of Brazil in the design and implementation of IPE in Latin America. Currently involved in the development of the national plans of: Brazil, Chile, Uruguay and Colombia.
60+ publications indexed in Pubmed. H-index: 19. Editor of the "Manual of IPE for health", Elsevier, Madrid, 2018. ISBN: 978-84-9113-296-7. Author of "Working with aliens: emotions management on IPE". Ilusbooks, Madrid, 2016. ISBN: 978-84-1657-430-8.
Sharon Buckley MSC PhD PGCE SFHEA DipSciComm National Teaching Fellow Senior Lecturer in Medical Education University of Birmingham  s.g.buckley@bham.ac.uk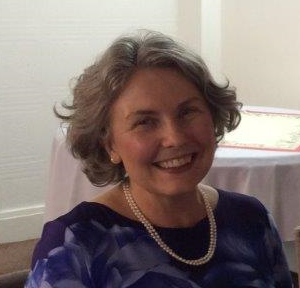 A microbiologist by background, Sharon is an experienced educator with a strong record in expanding IPE opportunities. She has worked with Birmingham students to establish the Knowledge and Skills Exchange IPE Society and led the Health Care Team Challenge (West Midlands) 2015, the first such to be held in England. In 2012, Sharon established the College of Medical and Dental Sciences IPE steering group, which works to embed IPE into health professions programme curricula. Since 2005, Sharon has led four major regional IPE projects, focussing particularly on the development of authentic IP simulations for pre-registration students.
Sharon is a member of the Best Evidence Medical Education (BEME) collaboration editorial committee and has published aspects of her work including a BEME review of the integration of tools for structured team communication into health professions curricula. She is principal investigator for a national evaluation of the National School of Healthcare Science Scientist Training Programme, focussing on issues of professional identity, career progression and integration into the healthcare workforce; and is working with the Health Education England to establish evaluation of their Genomics Education Programme .
The Higher Education Academy awarded Sharon a National Teaching Fellowship (2010). This year, the University of Birmingham has invited Sharon to become a Fellow of the University's new Higher Education Futures institute, which works to develop innovative and effective university teaching and learning.
Christopher Essen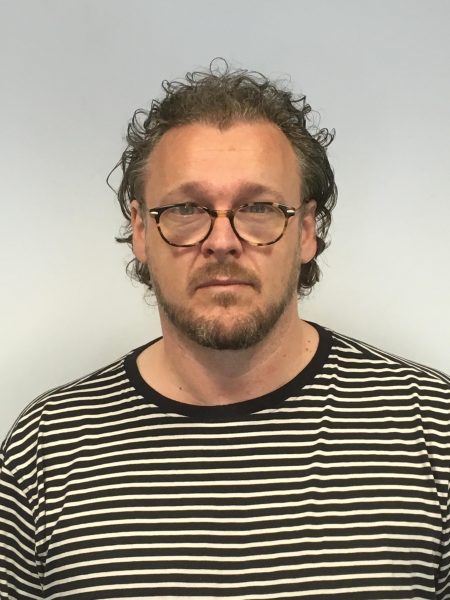 Chris is Service User & Carer Involvement Development Lead at the School of Human and Health Sciences, University of Huddersfield. He has worked in similar roles developing, facilitating and supporting patient, service user and carer involvement, within the Faculty of Health & Wellbeing, University of Central Lancashire, and at the School of Healthcare, University of Leeds. With a wide-ranging background in the voluntary sector and NHS, he has also undertaken collaborative research and practice development in the areas of health, housing, employment and welfare reform. He is particularly interested in how personal narrative, emotional resonance, reflection and dialogue contributes to the development of professional practice.
Linda Eyre BSc (Hons), AKC, RN, GPN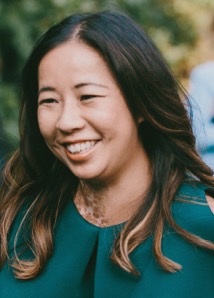 Registered Adult Nurse specialised in General Practice.  Trainee Advance Nurse Practitioner.
Currently a full time Masters in Clinical Research(MRes) student at the Florence Nightingale Faculty of Nursing, Midwifery & Palliative Care at King's College London. Completing September 2018.
CAIPE member since 2014; CAIPE Student Board member since 2016.
Member of the Board of Directors of CAIPE and part of the promotions and editorial group since 2017
Member of the editorial board and Editorial Fellow of the Journal of Interprofessional Care since 2017
2017 John Horder award recipient
Linda has also worked with CAIPE as a keynote speaker, giving presentations and workshops and local and national Interprofessional conferences and events.
Chris Sanders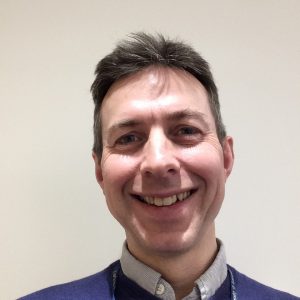 A GP partner and educator at the University of Leicester medical school, I have in more recent years been involved in the Health Enhancement Programme (HEP) for medical students. Essentially a mindfulness based lifestyle programme, teaching this module has required me to understand the evidence and practice behind mindfulness as applied to medicine. I am also acutely aware on a day to day basis of the pressure of practicing medicine in the current climate in the UK, and the value of having strategies to use to mitigate this. I have a keen interest in Inter professional education (IPE), holistic healthcare and sustainable living. My most important job, however, is being a father to two children. I enjoy cycling and the occasional triathlon too.
Dawne Gurbutt  PFHEA PhD, MA, MA( Lit) , MA(Ed), BSc (hons), BA.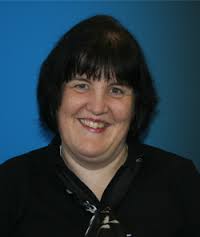 Dawne is Professor of Collaborative Education at the University of Central Lancashire and Head of the Centre for Collaborative Learning. The Centre models collaboration, working closely in partnership with schools and services and seeks to discover, capture, embed and share good practice across the institution and beyond. Dawne has a keen interest in integrated working, collaborative practice and community engagement, which reflects her background as a community practitioner. She has worked previously in a strategic role across the four nations of the UK as part of the Higher Education Academy and has maintained leadership roles in Education as Deputy Chair of the Best Evidence in Medical Education BICC in the Northwest and Deputy Director of the Teaching Excellence Alliance. She joined the CAIPE Board in June 2018 . She is co-chair of the CAIPE group for Learning and Teaching. Her research interests include : Interprofessional and Interdisciplinary Learning. Technology Enhanced Learning and Creative Education, Narrative research and Service User Engagement.
Melissa Owens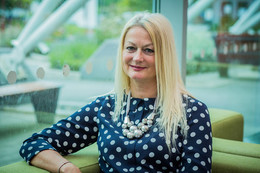 Melissa is a Lecturer in Nursing, based in the School of Healthcare Leadership at the University of Bradford.  She is the lead for Interprofessional Education (IPE) in the Faculty of Health, facilitating the development and delivery of IPE initiatives for students across 12 professional programmes.  Melissa is also Programme Leader for her University's FdSc Nursing Associates Programmes.
Melissa became a Board member of CAIPE in June 2020 although already served as a member of both the Research Working Group and the Learning and Teaching Working Group.
Melissa has a Doctorate of Education and is a Teaching Fellow with the Higher Education Academy. She has a particular interest in IPE and it is the primary focus of her research.
Amira Chaudhry
Emma Pope