The CAIPE Board 2022 - 2023
PRESIDENT
Hugh Barr, MPhil, Ph.D., Hon DSc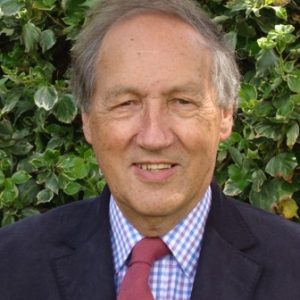 Employment: CAIPE President
Qualifications:  Mphil, PhD
Awards:  Hon. DSc (3) (Kingston, UEA and Southampton); Hon Fellow (Westminster)
Summary Statement:
In active retirement, supports the CAIPE co-Chair and Board regarding policy and developments.
Responds readily to enquiries regarding interprofessional education and practice past and present insofar as he is able.
JOINT CAIPE CHAIR
July 2021 -ongoing
Professor Elizabeth (Liz) Anderson PhD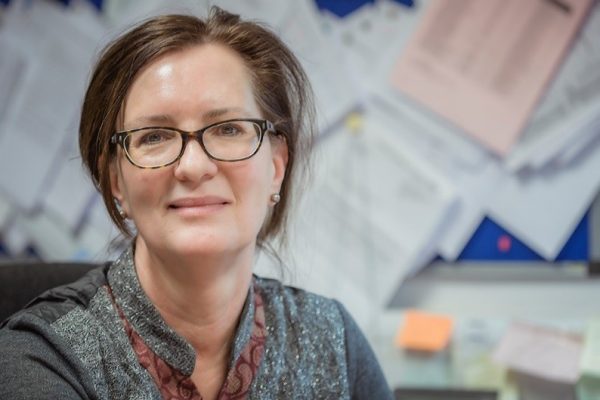 Employment: Professor of Interprofessional Education and Lead for Patient Safety; Leicester Medical School, George Davies Centre for Medicine, University Road, Leicester, LE1 7RH. esa1@le.ac.uk
Qualifications: SRN, SCM, HV, BSc. (Hons), PhD, PGC in HE.
Awards: University Teaching Fellow 2005; National Teaching Fellow, 2007; Senior Fellow Higher Education Academy 2012; CAIPE Fellow 2016
Summary Statement:
Following a clinical career as a nurse, midwife and Health Visitor, Elizabeth has become a highly experienced teacher and scholar, particularly in the field of interprofessional education (IPE).  She has built a national and international reputation of publications over the past twenty years.  She led the incorporation of IPE into the Leicester medical curriculum bringing together three Higher Education Institutions.  She Chairs the University Patient and Carer Group and continues to propel patient involvement which is closely aligned with IPE.  She also leads research in patient safety and mindfulness. She began working with CAIPE in 2000 as a co-opted board member and has continued to support the CAIPE community as an elected board member and more recently as a CAIPE Fellow.  She will now lead CAIPE following the principles of collaborative leadership with Dr Angela Lennox.
Dr Angela Lennox CBE DL
Employment: General Practitioner; Deputy Medical Director NHS England and Improvement (London) and Honorary Visiting Senior Clinical Fellow, University of Leicester; Leicester Medical School, George Davies Centre for Medicine, University Road, Leicester, LE1 7RH. E: AL421@le.ac.uk
Qualifications: MBBS, MRCGP, FRCP.
Awards: MBE, CBE, DL.
Summary Statement:
Dr Lennox has worked in the NHS for the past 40 years as a General Medical Practitioner and entrepreneur who pioneered the development of multiagency health and social care centres. She has worked extensively in senior medical leadership positions and was an advisor to a former Secretary of State for Health, as well as an Associate Director of Primary Care for the Department of Health. She currently fulfils a number of roles in the NHS and third sector leading on clinical governance, quality assurance and performance. Additionally, she was a Senior Lecturer in the University of Leicester where in 1996 she pioneered a model of inter-professional education for all healthcare staff. Dr Lennox is currently a Medical Director in NHS England and Improvement, as well as a Trustee for the national homeless charity - Homeless Link.
In 1999 Angela was awarded the MBE for Services to Medicine and the Community; in 2001 she was appointed Deputy Lieutenant of Leicestershire and in 2008 she was awarded the CBE for Services to Healthcare.
TREASURER
Pat Bluteau MA, BA(Hons), RMN, PGCert Research & Evaluation, Cert Ed, Dip Counselling. FHEA, MBACP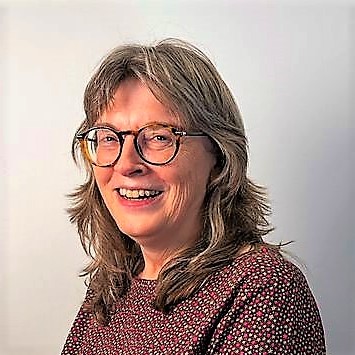 Pat is an Associate Head of School – Quality & Accreditation in the School of Nursing, Midwifery & Health, Faculty of Health and Life Sciences, at Coventry University. She joined the CAIPE Board in 2013 and was appointed Treasurer in 2017. Pat has been actively involving in leading IPE at Coventry University since 2002. During her time with CAIPE Pat has served on the following CAIPE groups: Student, Service User & Carer, Marketing & Promotion, and is currently active in the IPE national standards.
Her IPE research interests concentrate on the challenges and opportunities of designing, developing, implementing, and evaluating interprofessional education in pre-registration health and social care professional courses, online interprofessional education, digital resilience, practice based interprofessional activity and discourse analysis.
BOARD MEMBERS
Laura Chalmers   RGN  RNT  BA   MSc.  FHEA  PG Cert.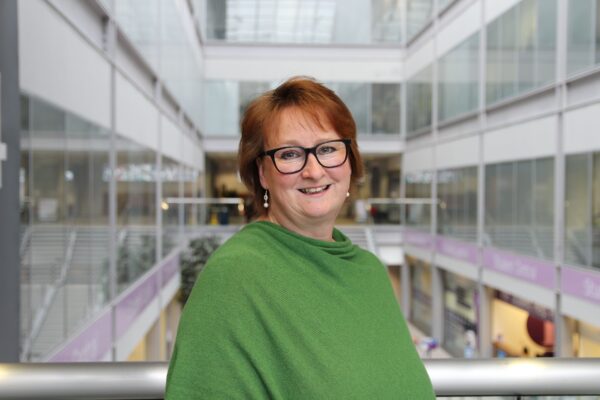 Employment:  Head of the Centre for Employability and Community Engagement
Qualifications:  MSc. BA, RGN, RNT, SFHEA
Summary Statement:
Laura Chalmers is the Head of the Centre for Collaborative and Interprofessional Practice and head Centre for Employability and Community Engagement at Robert Gordon University, Aberdeen.  A person-centred practitioner with a background in critical care nursing, Laura is committed to collaborative learning and working with all stakeholders to enhance collaborative practice.  An educator for many years following a career in intensive care nursing and education, she focuses on creating learning spaces for students and educators in clinical, classroom and online settings and is interested in immersive, creative approaches to learning and teaching. Working in close collaboration with individuals and groups has been a continuous and consistent thread throughout her career in both health and education and is committed to collaborative practice, interdisciplinary and interprofessional learning, building communities of practice. She is currently working across the university to facilitate interdisciplinary education to enable students to learn with, from and about each other and their graduate roles in addition to supporting staff in finding ways to collaborate effectively.
Laura is the convenor of the Values Based Practice Interprofessional Education and Practice Network at The Collaborating Centre for Values-based practice in Health and Social Care, St.Catherines College, University of Oxford. The aim of the Network is to explore and develop the two-way relationship between IPE (Interprofessional Education and Practice) and VBP (Values-based Practice). She is a member of the CAIPE Board and is active in the Learning and Teaching, National Standard development groups and the CAIPE international liaison working groups.
Laura is the Clinical Director for Schwartz Rounds @RGU and has introduced and developed the integration of Schwartz Rounds reflective practice across RGU. Leading initiatives to develop collaborative practice Laura has also introduced the Deliberative Practice Network to RGU, bringing together the student voice in everyday problem-solving approach which balances personal, social and clinical factors in order to support effective, justifiable decisions. Critical thinking, wicked problem solving, collaborative practice and a developing soap box culture are at the heart of Laura's work.
Dr Nichola McLarnon. BMedSc(Hons) PgC PhD MChS FHEA FCPodMed FFPM RCPS (Glas)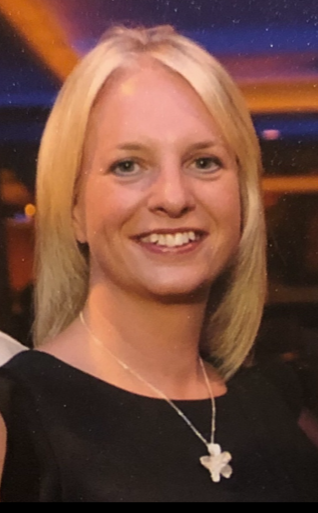 Employment:
Glasgow Caledonian University
Qualifications:
BMedSc(Hons) PgC PhD MChS HCPC Registered
Awards:
FHEA FCPodMed FFPM RCPS(Glas)
Summary Statement:
Associate Dean Learning Teaching & Quality, Glasgow Caledonian University.  Nichola has worked at Glasgow Caledonian University for a number of years and her current roles are that of Associate Dean Learning Teaching and Quality for the School of Health and Life Sciences and Strategic Lead for Interprofessional Education.  Nichola has been involved in the development and delivery of interprofessional education (IPE) within the University for the past 15+ years.  Nichola successfully led the review and reapproval of the School's IPE Framework (approved in 2014) encompassing all of the allied health, nursing and social work programmes - which received a number of commendations for its distinctiveness and innovation from both regulatory and professional bodies. Additionally, Nichola has been integrally involved in the delivery and assessment of interprofessional education at GCU, having successfully led interprofessional modules, delivered to 1000+ students per year, across two institutions, 16 disciplines and by 20+ facilitators per trimester.  Nichola has acted as an External Examiner for and has successful supervised/ is supervising a number of ProfDs/ PhDs in the area of interprofessional education.  As an institution, GCU hold CAIPE corporate membership, for which Nichola is the named IPE Champion/ contact.
Having been instrumental in the leadership/delivery of IPE within the University she has presented at a number of national and international conferences, including All Together Better Health conferences.  Nichola was a member of the development team for the inaugural Scottish Health and Social Care Team Challenge (SHSCTC) in 2014, successful co-led the second SHSCTC at Glasgow Caledonian University in April 2016.
As a CAIPE Board member Nichola is engaged in the CAIPE Workshops and Consultancy and Scotland Representation.
Emma Smith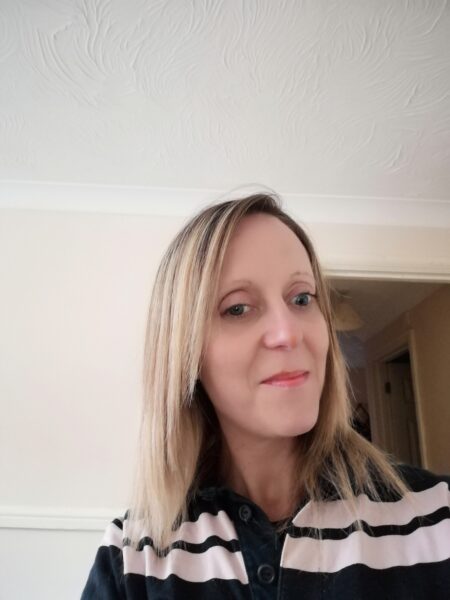 Emma is an ex service user and currently out of practise speech and language therapist- SLT. Emma became a service user following an RTA in 2002 close to SLT degree completion. Her recovery from significant injuries utalised a plethora of professionals and interprofessional working.
Emma has a passion for IPE working and has been actively involved with the development of it as a service user representative, with Leicester and De Montfort Universities medical, health and social schools since 2008. Developing use and understanding of IPE with current and future professionals. She is an ambassador for the University of Leicester's medical patient Carer Group.
Emma feels the service user is key and an essential part of the team. Emma has worked with CAIPE at presentations and workshops, and through online conversations. She was a co-opted service user representative member on the board of CAIPE in 2016, and a board member since 2018.
Dr Andreas Xyrichis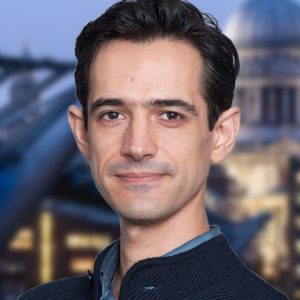 Employment:
King's College London
Qualifications:
PhD, MSc, PGCAP, BSc (Hons), DipHE
Awards:
Fellow Higher Education Academy (FHEA)
Summary Statement:
Andreas Xyrichis is the Editor-in-Chief of the international Journal of Interprofessional Care – the most influential academic journal in the field of interprofessional science, ranked in the top quartile of Thomson-Reuters impact factor list of Health Policy & Services journals. He is a senior academic researcher at King's College London, England, having previously held clinical, research and policy posts in London and Brussels. His training has been in nursing, research methodology, health policy and sociology. Andreas' research focuses on strengthening the organisation and delivery of healthcare, towards improving the accessibility, safety and quality of healthcare systems. He is also an active educationalist working with the King's Centre for Team-Based Practice and Learning in Health Care, which oversees the delivery of interprofessional education for over 1,500 students/year from medicine, nursing, midwifery, pharmacy, physiotherapy, dentistry, dietetics, and clinical psychology.
Juan-Jose Beunza, MD, PhD, SM1, MMed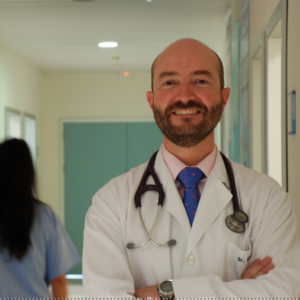 Medical doctor specialised in Internal and Tropical Medicine, with a PhD in Cardiovascular and Nutrition Epidemiology (SM1 at Harvard T.S. Chang School of Public Health). Special interest in machine learning, artificial intelligence and Rstats applied to health.
Currently Professor of Public Health and Interprofessional Education at the School of Biomedical and Health Sciences, Universidad Europea de Madrid. Founder, and currently co-director, of the IPE Program of the same School. Visiting professor of the Universidad de Navarra (Pamplona, Spain) and of the Universidad Internacional de Cataluña (Barcelona, Spain).
Member of the Board of Directors of CAIPE.
Member of the editorial board of the Journal of Interprofessional Care.
Member of the IMPULS research team.
Close collaborator with PAHO/WHO and the Ministry of Health of Brazil in the design and implementation of IPE in Latin America. Currently involved in the development of the national plans of: Brazil, Chile, Uruguay and Colombia.
60+ publications indexed in Pubmed. H-index: 19. Editor of the "Manual of IPE for health", Elsevier, Madrid, 2018. ISBN: 978-84-9113-296-7. Author of "Working with aliens: emotions management on IPE". Ilusbooks, Madrid, 2016. ISBN: 978-84-1657-430-8.
Sharon Buckley MSC PhD PGCE SFHEA DipSciComm National Teaching Fellow Senior Lecturer in Medical Education University of Birmingham  s.g.buckley@bham.ac.uk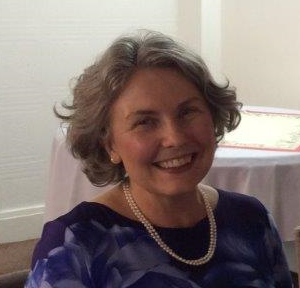 Employment:  Honorary Associate Professor of Medical Education, University of Birmingham, UK
Qualifications:  MSc, PhD, PGCE, DipSciComm.
Awards:  National Teaching Fellow, Senior Fellow Higher Education Academy
Summary Statement:
Sharon is a Trustee, Board member and member of the CAIPE leadership team.
A microbiologist by background, Sharon is an experienced educator with a strong record of expanding IPE opportunities for trainee health professionals. As the Birmingham lead for IPE, she established the Birmingham IPE steering group and led the development of the Birmingham IPE Educational Framework. Since 2005, she has led four major regional IPE projects, focussing particularly on the development of authentic interprofessional simulations for pre-registration students; and in 2018,she founded the Universitas 21 Health Sciences IPE Special Interest Group, which holds an annual international student team challenge.
Sharon has published aspects of her work, including two Best Evidence Medical Education (BEME) systematic reviews. She was founding member of the CUBE2 BEME International Collaborating Centre and served as Member of the Best Evidence Medical Education (BEME) collaboration review editorial committee. In 2016, she established the Healthcare Scientist Training Research and Evaluation Group, which has published the first evaluations of teaching and learning on the UK Scientist Training Programme.
Sharon has led faculty development for health professionals and academic staff and mentored colleagues working to develop and obtain recognition for their research and teaching excellence, most recently as part of her work as Senior Associate Editor for The Clinical Teacher.
In July 2021. Sharon became Honorary Associate Professor of Medical Education at the University of Birmingham, in which role she continues to mentor students and staff and to undertake educational writing and research.
(University profile: https://www.birmingham.ac.uk/staff/profiles/clinical-sciences/buckley-sharon.aspx)
Linda Eyre BSc (Hons), AKC, RN, GPN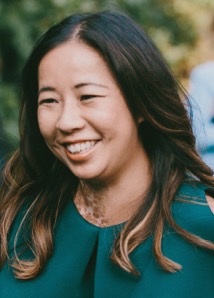 Registered Adult Nurse specialised in General Practice.  Trainee Advance Nurse Practitioner.
Currently a full time Masters in Clinical Research(MRes) student at the Florence Nightingale Faculty of Nursing, Midwifery & Palliative Care at King's College London. Completing September 2018.
CAIPE member since 2014; CAIPE Student Board member since 2016.
Member of the Board of Directors of CAIPE and co-lead Communication & Marketing Team since 2017
Member of the editorial board and Editorial Fellow of the Journal of Interprofessional Care since 2017
2017 John Horder award recipient
Linda has also worked with CAIPE as a keynote speaker, giving presentations and workshops and local and national Interprofessional conferences and events.
Chris Sanders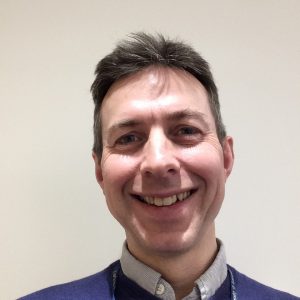 A GP partner and educator at the University of Leicester medical school, I have in more recent years been involved in the Health Enhancement Programme (HEP) for medical students. Essentially a mindfulness based lifestyle programme, teaching this module has required me to understand the evidence and practice behind mindfulness as applied to medicine. I am also acutely aware on a day to day basis of the pressure of practicing medicine in the current climate in the UK, and the value of having strategies to use to mitigate this. I have a keen interest in Interprofessional education (IPE), holistic healthcare and sustainable living. My most important job, however, is being a father to two children. I enjoy cycling and the occasional triathlon too.
Melissa Owens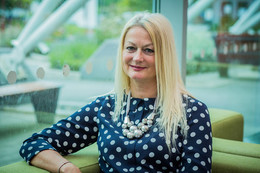 Employment:
University of Bradford
Qualifications:
Doctorate of Education; Post Grad Cert in Research Studies; BA (Hons) RN:LD
Summary Statement:
Following a career as a nurse for people with learning disabilities, Melissa moved into education and is currently an Associate Professor at the University of Bradford and the lead for Interprofessional Education in her Faculty.  Melissa has been involved in the development and delivery of interprofessional education for more than 15 years.  She has developed interprofessional modules and delivered interprofessional events both in the university and the practice setting.  Collaborative working was the focus of her Doctorate and she has also been involved in a number of research projects focusing both on this and interprofessional education.  Melissa is the lead for CAIPE's Research Sub-Group and is a member of IPR.Global.
Amira Chaudhry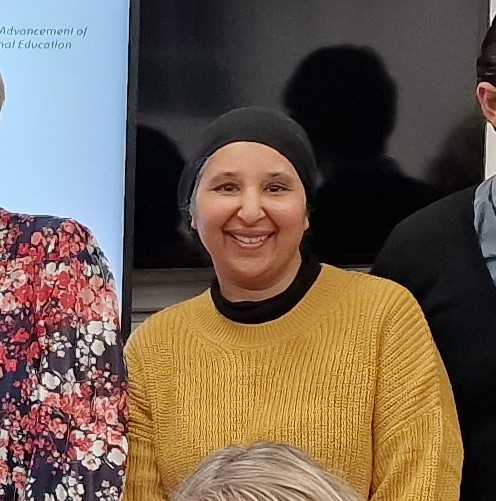 Employment:
Operational Supervisor primary care
Qualifications:
BMedSci
Summary Statement:
I am a medical sciences graduate, a student of public health working in primary care with a background of Interprofessional experience.  I have worked with "Patient Voices" as a storyteller.  My stories take you through my journey of experience and transitional change.  My journey with CAIPE began whilst at university as a member of the student committee.  I have visited many universities within the UK promoting interprofessional education and collaborative practice.  I have worked with students globally, as part of the international working committee.  As a member of the CAIPE board I lead the student working group.  I have supported students from UK universities to run their own first social media campaign on "communication".  CAIPE student working group organised and partnered with the Uniersity of Qatar to have its first ever live public virtual debate.  We have organised many twitter chats engaging members of the public and health care professionals from the NHS, alognside students, educators, and researchers from Academia, allowing us to come together and discuss upcoming important topics that impact patient care.  These twitter chats also saw the inclusion of patient and carer groups.
My story "New Shoes" demonstrates how interprofessional education and collaborative practice can be embraced in any sector to improve patient care.#
Emma Pope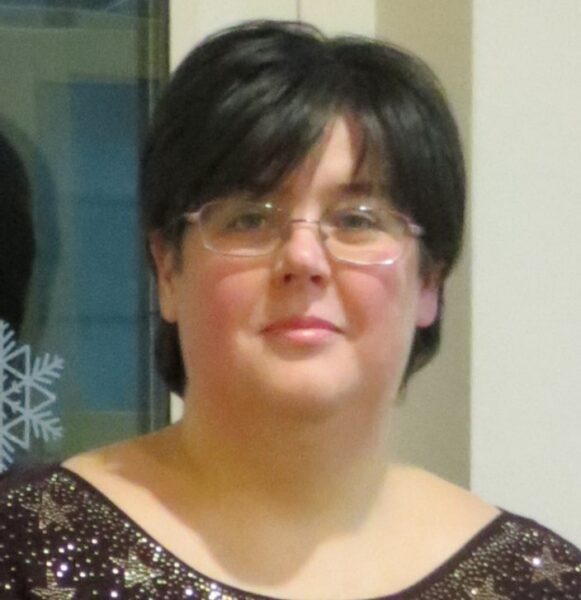 Employment:
Lecturer Radiotherapy & Oncology Programme, Cardiff University
Qualifications:
BSc (Hons) Radiography; MSc Radiotherapy & Oncology; Fellow of the Higher Education Academy (FHEA)
Summary Statement:
Emma is the IPE lead for the School of Healthcare Sciences at Cardiff University. Alongside this, she is also the Programme Manager for the BSc (Hons) Radiotherapy & Oncology Programme also at Cardiff University.
Emma's main focus is in teaching and learning, and she has a particular interest in the discourse associated with IPE. Her current IPE role involves overseeing over 1,000 students across nine disciplines within allied health, nursing and midwifery. This will grow over the next few years to include IPE collaboration with the School of Dentistry at Cardiff University. Emma has been CAIPE Board Member since 2020.  As a CAIPE Board member, Emma is engaged in the CAIPE Workshops and Consultancy; Research and Welsh representation.
Suzy Plows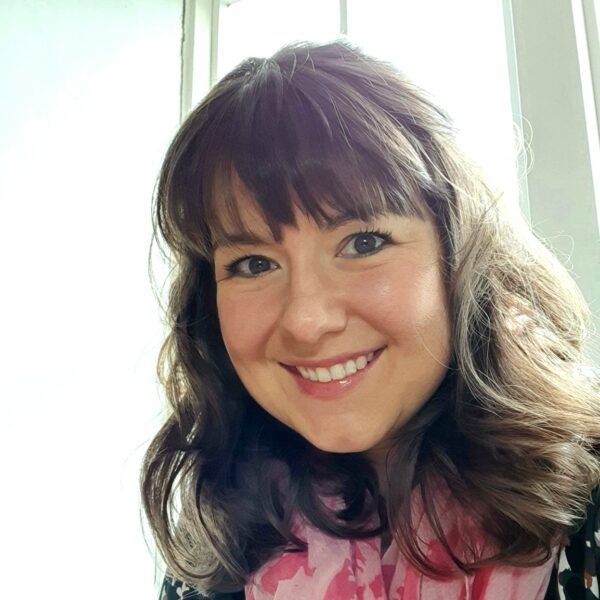 Employment:
Manager, Centre for Interprofessional Education and Learning, University of Nottingham
Qualifications:
Master of Public Health; PgCert, Health Policy; B.A., Anthropology
Summary Statement:
Suzy is the Manager of the Centre for Interprofessional Education and Learning (CIEL) at the University of Nottingham. Her background is in public health, health policy and anthropology, and she has spent the last 16 years working in higher education.
Suzy co-leads the Communication and Marketing Team and is a member of the Interprofessional.Global Communication Working Group.
Vikki Park PhD., PG Dip., PG Cert., BSc (Hons), FHEA, HEA Mentor, RN, RNT.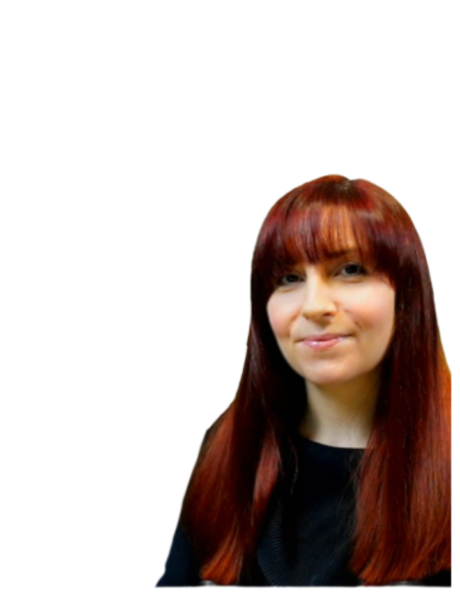 Employment:
Assistant Professor in Nursing and IPECP, and Faculty Lead for IPE, at Northumbria University.
Qualifications:
Doctor of Philosophy., Post Graduate Diploma., Post Graduate Certificate., Bachelor of Science with Honours, Registered Nurse, Registered Nurse Teacher.
Awards:
Fellow of the Higher Education Academy
Summary Statement:
Vikki's healthcare career began in 1999 and she has worked in education since 2010. Currently employed as Assistant Professor for Nursing and Interprofessional Education and Collaborative Practice at Northumbria University, UK, she has an IPE Faculty Leadership role. Vikki is an NMC registered nurse and NMC registered nurse teacher with professional expertise in adult critical care, interprofessional education, and simulation.
Vikki is passionate about interprofessional collaboration, learning and education, and her doctoral study was in this field. She has experience leading, designing, facilitating, and evaluating interprofessional education for large groups of students in higher education.
Interprofessional group membership includes the CAIPE Research Working Group, IPR.Global Communication & Marketing Working Group, IP.Global Capacity Building Working Group, INHWE, and Vikki was elected to the CAIPE National Board in July 2021.
For doctoral supervision or examination, Vikki is on the CAIPE database for IPE expertise. Vikki's research interests focus upon interprofessional learning, particularly within the clinical environment of critical care and in relation to the continual professional development of healthcare practitioners. Aligned to this, Vikki is an Adult Critical Care reviewer for the Nursing in Critical Care journal. Principal areas of scholarly interest include simulation-based education, patient safety, human factors, communication, interpersonal skills, and clinical skills development.
Alison Power RM, SFHEA, MProfPrac, MSc, PGCTHE, PGCPE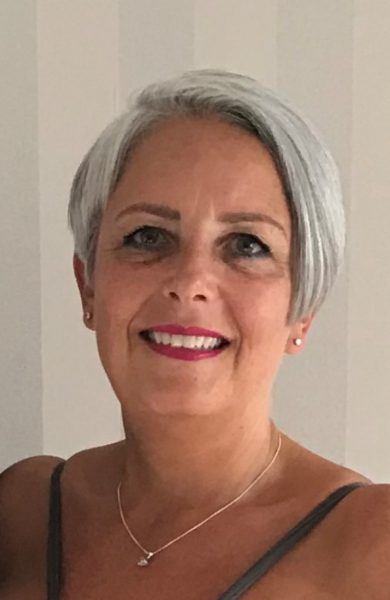 Employment:
Associate Professor (Learning and Teaching); Faculty of Health, Education and Society Lead for Interprofessional Education (IPE); Senior Lecturer (Midwifery)
University of Northampton, Waterside Campus, University Drive, Northampton NN1 5PH
Qualifications:
RM, SFHEA, MProfPrac, MSc, PGCTHE, PGCPE, BSc
Summary Statement:
Alison, a Registered Midwife, moved into Higher Education in 2006, initially as a Practice Educator, moving to Senior Lecturer (Midwifery) in 2008, and was awarded the title of Associate Professor (Learning and Teaching) in 2021.  She is the Faculty Lead for Interprofessional Education (IPE), co-ordinating a cross-Faculty collaborative curriculum for 16 undergraduate and 1 postgraduate health, education and social care programmes.  She has written a higher education-focused column in a peer reviewed professional journal (British Journal of Midwifery) since 2014 and joined its Editorial Board in 2019.  She has to date had more than 40 articles published within the journal focusing on learning, teaching and assessment in HE - more specifically healthcare education.
She is Co-lead of CAIPE's Experience Research Subgroup.