The John Horder Award 2022 Results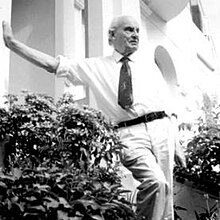 RSM General Practice with Primary Healthcare Section and CAIPE announce winners of John Horder Award.
We are delighted to announce the winners of the 2022 John Horder Award a jointly judged and promoted award between the General Practice with Primary Healthcare Section at the Royal Society of Medicine and The Centre for the Advancement of Interprofessional Education (CAIPE).
This year the prizes will be awarded face to face at the GPPH Primary Update on September 29th at (4pm) 1 Wimpole Street where the winners will receive their award presented by Prof. Elizabeth (Liz) Anderson Co-Chair of CAIPE introduced by Mr. Robert (Bob) Hutchinson, President Elect & Past President of the RSM Section.
The judging panel were impressed by the large number of entries both for the Team Award and the Student Award.
After consideration by the 5 nominated judges the winners were as follows:
Team Award

WINNER

'Not the last resort': the impact of an interprofessional training care home on students, staff and residents
University of Salford
Runner-up
Future Frontline
Student Award

Answering the following set question
Description and discussion of an example of interprofessional working or learning with which you have been involved
WINNER
Wentin Chen

Runner-up
Danielle Belcher