CAIPE Twitter Chat – Communicating IPE in a Digital World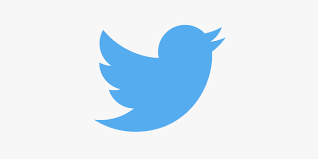 The Twitter Chat is a great way for everyone to share ideas and experiences, it's not just for students.  Academics, service users & carers, practitioners and researchers. We want you all to join in and share.
Please join us on Thursday for the next Twitter chat of the year:
Thursday 28th February 2019, 7 pm – 8 pm. 
Topic: COMMUNICATING IPE IN A DIGITAL WORLD
Please use #CAIPEchat in your tweets for continuity of thread.
Please join us for this month's CAIPE twitter chat to discuss how we can explore and engage with digital technology in the promotion and development of interprofessional education (IPE) and interprofessional collaborative practice (IPCP).
At the CAIPE Event last November we explored "Communicating  IPE in a digital world".  We addressed the question, "How do we use digital resources in our teaching, learning and research of interprofessional education and practice?" During the day we shared and discussed two examples of online digital resources with exciting potential for pre- and post-registration IPE.
CAIPE presented our nine IPE Digital Stories (https://www.caipe.org/resources/digital-stories). Attendees discussed the stories in depth and shared views on the content and how the stories could be used in education.  The stories are diverse, but attendees found strong common themes and agreed that the combined value of the stories was even more powerful than their individual impact.
James Munroe, Chief Executive of Care Opinion (www.careopinion.org.uk), shared a very different resource with powerful potential for IPE.  Care Opinion is a UK-based online patient feedback tool where services users can share their experiences, whether good or bad.  Healthcare staff and service providers can access and respond to this feedback developing conversations focused on improving the safety and quality of care.  The website now records over 300,000 such experiences relating to a wide range of professions.  The value for IPE is illustrated by feedback from one IPE module leader,"The Care Opinion site breathed new life into the module".
The day closed with a general discussion of the development and use of a range of digital resources, especially telling patient stories.  We identified some resources to add to the CAIPE website and some actions to enhance our online engagement, especially through the us of social networking media.
Over the last five years the popularity of Twitter and Social media forums has emerged in both academic and conference arenas as a tool to increase participant engagement, attention and interaction (Mckay, Steiner Sanko, Shekhter, & Birnbach 2014).  Today's learners, known as "millennials" – individuals born after 1982 – are accustomed to hectic schedules, nearly instantaneous access to information and constant connectivity (Fox & Varadarajan 2011). It is also reported that they prefer learning environments that are interactive and use technology (Fox & Varadarajan). In contrast, educators are "digital immigrants", born or brought up before widespread use of digital technology. Educators may need to enter the digital world and be creative and innovative in their teaching strategies to keep the attention of today's learners.
This chat will explore how we can make the most of the digital world to build and sustain more interprofessional connections.   Join us to share your experience and ideas.  We look forward to hearing from you.
The following questions will be posted at 10 minutes intervals:
1.    What are your experiences of IPE using digital technology? 2.    What Digital Technology is relevant to modern health and social care? 3.    How can digital technology enhance interprofessional education and learning? 4.    What are your top tips for using digital technology in IPE and collaborative practice?
References:
Fox, B.I., & Varadarajan, R. (2011). Use of Twitter to encourage interaction in a multi-campus pharmacy management course. American Journal of Pharmaceutical Education, 75, 88
Mckay, M., Steiner Sanko, J., Shekhter, I. & Birnbach, D. (2014) Twitter as a tool to enhance student engagement during an interprofessional patient safety course, Journal of Interprofessional Care, 28:6, 565-567,
How to take part in our twitter chat
Log in to twitter at the start of the hour.
Stephen Garvey, CAIPE Student Committee Member will host the chat using the CAIPE twitter account.
Use #CAIPEchat to follow the discussion. You can also use #CAIPEstudents if you like.
During the first 10 minutes you should introduce yourself briefly and see who else is taking part.
The 4 questions will then be posted at 10 minute intervals. Tweet your thoughts, like, re-tweet, reply or comment on other people's responses. You can prepare tweets in advance if you prefer time to think.
When tweeting please indicate which question are responding to e.g. "A1……" if you are responding to question 1.
After the hour, we will storify the chat and post the summary on our CAIPE website.
Please note that you will need to check your privacy settings before you take part. If your tweets are protected other participants will not be able to see your tweets. You will need to use an account with that allows your tweets to be seen by others.