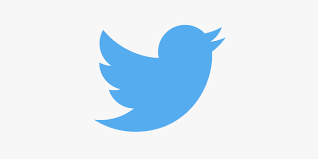 The Twitter Chat is a great way for everyone to share ideas and experiences, it's not just for students.  Academics, service users & carers, practitioners and researchers. We want you all to join in and share.
Please join us on Thursday for the next Twitter chat of the year:
Thursday 28th March 2019, 7 pm – 8 pm. 
This month the topic will be:
Topic: Student Perspectives on IPE
Use #CAIPEchat
Please join us for this month's CAIPE twitter chat to discuss student perspectives on IPE.  We hope you will join us to share your thoughts.  We'd love to hear from students and also from educators and practitioners about their experiences of working with students and what can make IPE a positive experience.  Finally, we would be very interested to hear from people with lived experiences of using services and their carers.
The volume of literature concerning IPE is growing rapidly.  There is emerging evidence that IPE can change attitudes and enhance knowledge and skills.  There are calls for stronger evidence that, over the longer-term, IPE can improve outcomes not only for students but also for people who use services.  Much of the existing evidence is about students, for instance reported reactions gained through surveys or evaluations; less is written by students.  However, many students are now engaged in co-producing IPE and in leading extracurricular IPE.  For instance, students may be part of IPE steering groups and student-led IPE societies are becoming more common.
It was timely, therefore, for CAIPE's recent Forum in Nottingham to focus on student perspectives.  Presentations on local IPE initiatives demonstrated how students recognise the common ground between professions who are all working for the benefit of service users.  We heard how an online interaction can overcome the logistical challenge of different sized cohorts and enable students to experience combining their expertise with than of another profession for a positive outcome.  Presenters also shared an example of interprofessional extracurricular volunteering and how this inspired students and prepared them for practice.
The afternoon activity was designing a Reusable Learning Object (RLO) after an extremely information talk by the HELM Open team at Nottingham University.  It was striking that the students present focused immediately on how IPE should benefit patients.  They also came up with the most innovative and contemporary ideas for content and presentation.
Join us to share your experiences and ideas about student perspectives on IPE.  We look forward to hearing from you.
The following questions will be posted at 10 minutes intervals:
1.   How do you listen to students' perspectives in your setting? 2.   What original perspectives have students brought to IPE in your experience? 3.   How do we prepare students to lead interprofessional practice in future? 4.   What are your tips for engaging the enthusiasm and creative energy of students?
Links in full
Helm Open https://www.nottingham.ac.uk/helmopen/
Volunteering https://www.heacademy.ac.uk/system/files/downloads/highly_commended_2014_university_of_leicester.pdf
---
How to take part in our twitter chat
Log in to twitter at the start of the hour.
Stephen Garvey, CAIPE Student Committee Member will host the chat using
the CAIPE twitter account.
Use #CAIPEchat to follow the discussion. You can also use #CAIPEstudents
if you like.
During the first 10 minutes you should introduce yourself briefly and see
who else is taking part.
The 4 questions will then be posted at 10 minute intervals. Tweet your
thoughts, like, re-tweet, reply or comment on other people's responses. You
can prepare tweets in advance if you prefer time to think.
When tweeting please indicate which question are responding to e.g.
"A1……" if you are responding to question 1.
After the hour, we will storify the chat and post the summary on our CAIPE
website.
Please note that you will need to check your privacy settings before you take
part. If your tweets are protected other participants will not be able to see
your tweets. You will need to use an account with that allows your tweets to
be seen by others.